The Boxser Diversity Initiative presented "The Freedom Riders: Their Relevancy Today," on Thursday November 16th, 2017.
A conversation with
Dr. Ray Arsenault
The John Hope Franklin Professor of Southern History and Chairman of the Department of History and Politics at the University of South Florida, St. Petersburg. A frequent consultant for various civil rights museums and documentaries, he is the author or editor of nine books, including Crucible of Liberty: 200 Years of the Bill of Rights (1991), The Changing South of Gene Patterson: Journalism and Civil Rights, 1960-1968 (2002); Freedom Riders: 1961 and the Struggle for Racial Justice (2006); and The Sound of Freedom: Marian Anderson, the Lincoln Memorial, and the Concert That Awakened America (2009). The 2010 PBS American Experience documentary, Freedom Riders, based on his 2006 book, won three Emmys and a George Peabody Award. He is currently writing the first full-scale biography of the legendary tennis player and public intellectual Arthur Ashe.
Professor Michael Jeffries
Professor Jeffries is Associate Professor of American Studies at Wellesley College. His work is focused on racism, sexism, and exploitation. He teaches courses in race and cultural studies, and the sociology of sport.
His latest book is Behind the Laughs: Community and Inequality in Comedy. His previous, Paint the White House Black: Barack Obama and the Meaning of Race in America, uses Obama-related topics to demonstrate how race relies on other social forces, like gender and class, for its meaning and impact. It addresses race and nationhood, "biracialism" and Obama's mixed heritage. Dr. Jeffries' first book, Thug Life: Race, Gender, and the Meaning of Hip-Hop, puts the spotlight on hip-hop fans and documents the ways everyday listeners define hip-hop and use it in their lives.
Non-academic writing has been published by The Boston Globe, The Atlantic, The Guardian, and other outlets. He is a regular contributor to Boston's public broadcasting station, WGBH.
Ellen Ziskind
Freedom rider. Imprisoned in Mississippi State Penitentiary for 6 weeks in 1961. Psychotherapy and Consultation Practice, Brookline, MA. Formerly affiliated with Harvard Medical School at Cambridge Hospital and Beth Israel Deaconess Medical Center, Boston, MA.
Co-editor of two books: Internal Family Systems Therapy: New Dimensions and Innovations and Elaborations in Internal Family Systems Therapy.
Moderated by Charles E. Williams
Chief judge of the Twelfth Judicial Circuit Court in Sarasota County, Florida
Served on numerous Committees and Boards but he is most proud of his work and partnerships with the Palmetto Youth Center, the Booker High School Law Academy, Florida Studio Theatre and the Sarasota County Bar Association's Diversity Committee.
Recipient of the Sarasota County Branch NAACP's 2014 Lifetime Achievement Award as well as the 2014 C.L. McKaig Award, in recognition and appreciation of his tireless dedication to promoting the ideals of equality, justice, and professionalism.
Thank you for your feedback!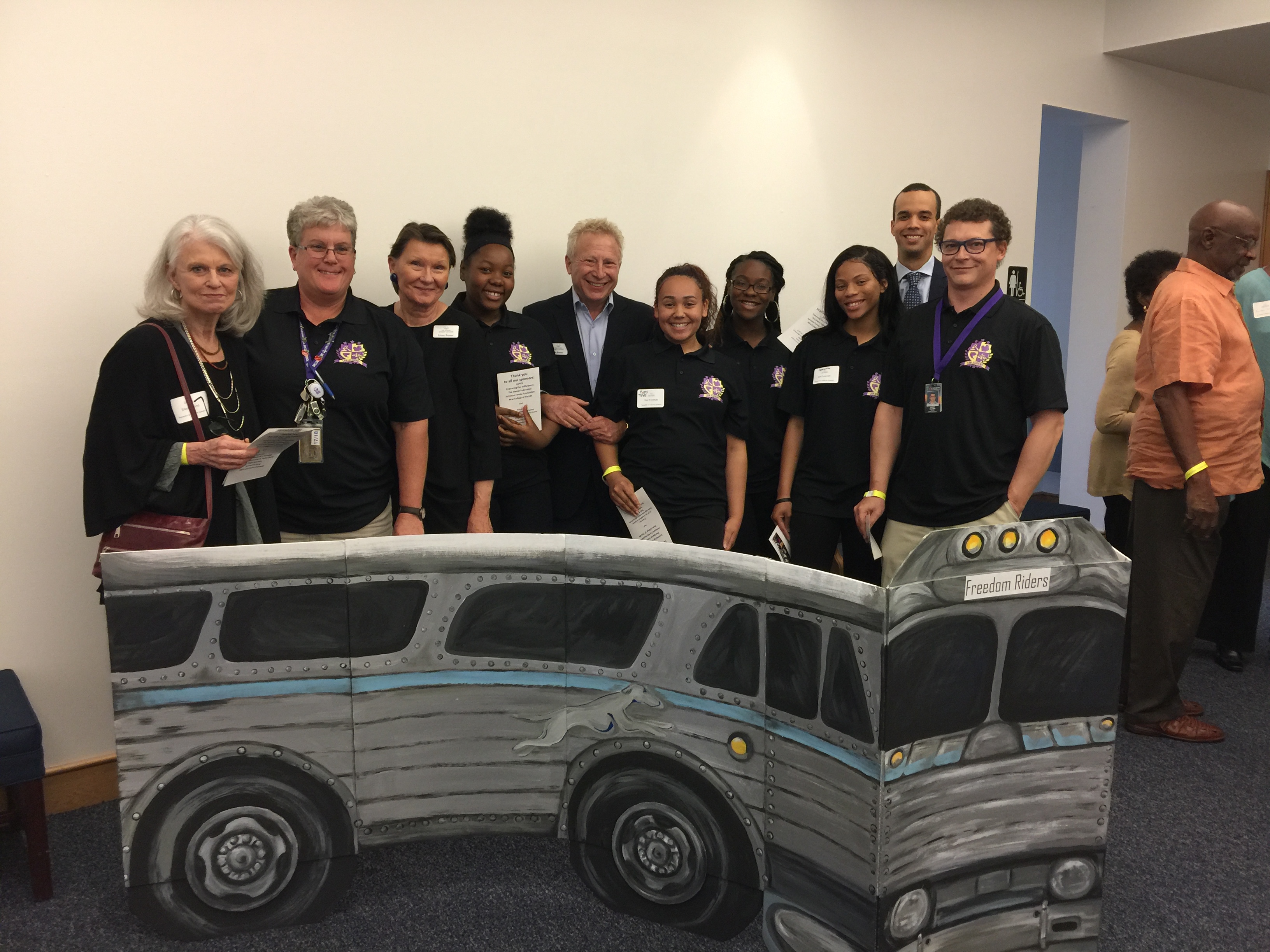 "This was one of the best programs on diversity I have ever seen in Sarasota"
"…Enlightening, educational and needed when considering the current events of today's world"
"The Diversity Initiatve offer the most challenging and interesting programs! Last evening, once again, you have crated a superb program that brings Sarasotans together."
"…thoroughly enjoyed and appreciated hearing Ray Arsenault, Ellen Ziskind and Michael Jeffries. Please know how grateful I am at the quality of programming that you bring to Sarasota. The Boxser Diversity Initiative is a great blessing to Sarasota"